You may feel alone,
​​but together we are not.
Supporting bereaved parents whose only child, or all their children, are deceased​.
Welcome to the new Alive Alone Website!
Alive Alone hosted a successful series of workshops at the Bereaved Parents USA Gathering in July specifically for those who have suffered the death of an only child, or all their children.
We also met as a group to discuss ways to improve our efforts for next year. We made a presentation to the board of Alive Alone with recommendations received from Gathering attendees as well as from communications received from members over the past year. The board is studying ways to implement improvements and expand our ability to serve the members. Please email Kay at alivalon@bright.net or Roger at webmaster@alivealone.org with comments or suggestions.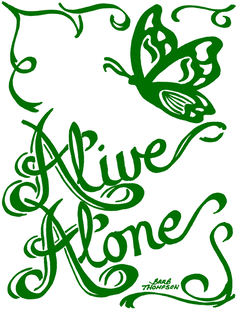 A butterfly lights beside us like a sunbeam, and for a brief moment its glory and beauty belong to our world. But then it flies on again, and though we wish it could have stayed, we feel lucky to have seen it at all.
Welcome to Alive Alone
Alive Alone is an organization for education and charitable purposes to benefit bereaved parents, whose only child or all children are deceased, by providing a self-help network and publications to promote communication and healing, to assist in resolving their grief, and a means to reinvest their lives for a positive future.
New! Alive Alone is now able to securely accept donations via PayPal!
Click the link below to open a PayPal page for donations. A PayPal account is not required. Please note: This is not for membership dues. New pages are under development for joining and renewals.