Connection Opportunities
Alive Alone offers individual connection opportunities, support, and special events to bereaved parents with no surviving children.
Individual Connection
Alive Alone will connect you with other parents that have similar aged children or have gone through similar experiences with their children. Email us for more information.
Care Notes
Alive Alone has members who volunteer to write personalized Care Notes that arrive near your child's or children's date of birth and date of death. These are handwritten notes from another grieving parent.
Support
Alive Alone helps you by highlighting resources that you might find useful with where you are at in your grief journey. Email us for more information.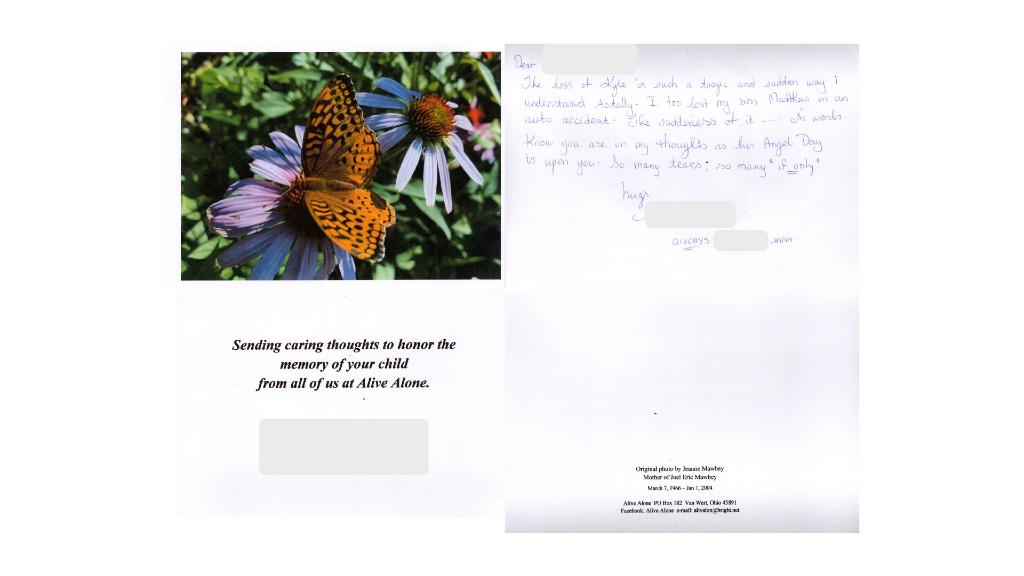 Special Events
Alive Alone appreciates the opportunity provided to now childless parents by Bereaved Parents USA.  Each year special events, speakers, workshop presenters and seminars are provided for Alive Alone parents.  Please consider this as an opportunity to meet others like ourselves as we are unable to sponsor a conference ourselves at this time.
​www.bereavedparentsusa.org/
Occasionally we will offer other special events, which are announced on our Facebook page.